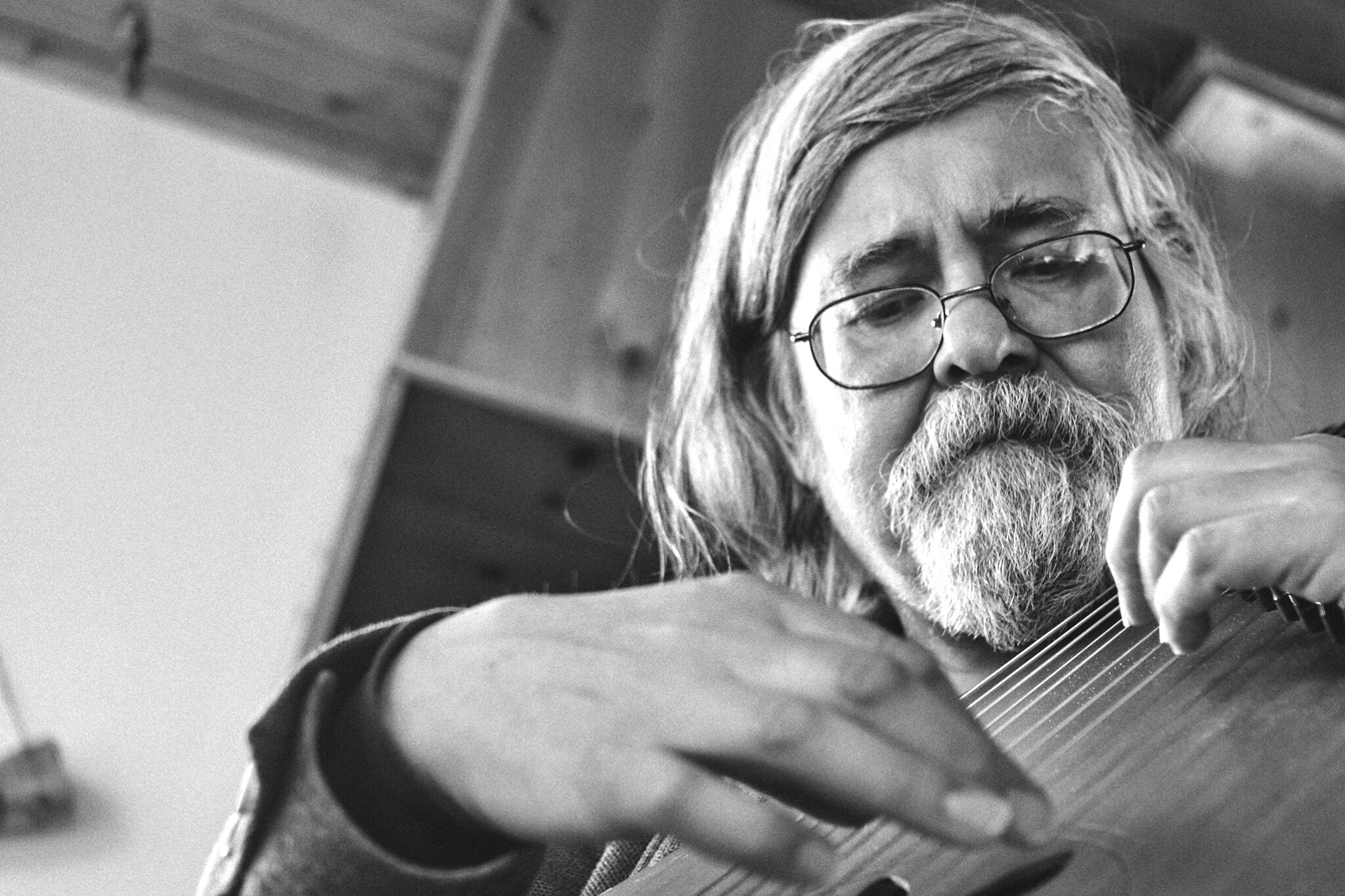 Bandura's Journey: Musical Fragments from Five Centuries
Sun, Mar 5 at 7pm
Silent Auction
Fundraiser
On Sunday March 5, The Centre for Sound Communities (CSC) will present world-renowned bandura player Julian Kytasty in BANDURA'S JOURNEY: Musical Fragments from Five Centuries, at the Music Room in Halifax, starting at 7pm. In 2021, American-born Julian Kytasty was awarded with the distinction of Заслуженний Артист України (Zasluzhenyi Artyst Ukrainy), Honoured Artist of Ukraine by President Volodymyr Zelensky.
All proceeds from the event's silent auction will go to Second Front Ukraine Foundation, a not-for-profit that sends urgently requested aid to the Ukrainian frontlines. This event is presented in partnership with the Scotia Festival of Music.
Julian Kytasty is a third generation player of the bandura, a plucked stringed instrument native to Ukraine. He mastered the heritage his family - refugees from Soviet and Nazi oppression - brought to North America, and expanded on it through decades of research. Today, his original creative work is laying down new directions for twenty-first century bandura music.
Kytasty's work has received international acclaim; his music was featured in The Guide, Ukraine's 2015 Academy Awards entry, and his original compositions won the Blizzard award for Best Film Score for the National Film Board of Canada documentary, My Mother's Village (2001).
On March 5, Julian Kytasty will be joined by singers Marcia Ostashewski and Alina Kuzma in a program including epic traditional songs, sparkling dance tunes, twentieth century bandura classics, and his own improvisations and compositions.
Doors open at 6pm for a silent auction and reception, and the concert starts at 7pm.
soundcommunities.org | Instagram: @soundcommunities | Facebook: @soundcommunities
www.secondfrontukraine.com | Instagram: @secondfrontua | Facebook: @secondfrontua
For media inquiries contact: sound_communities@cbu.ca