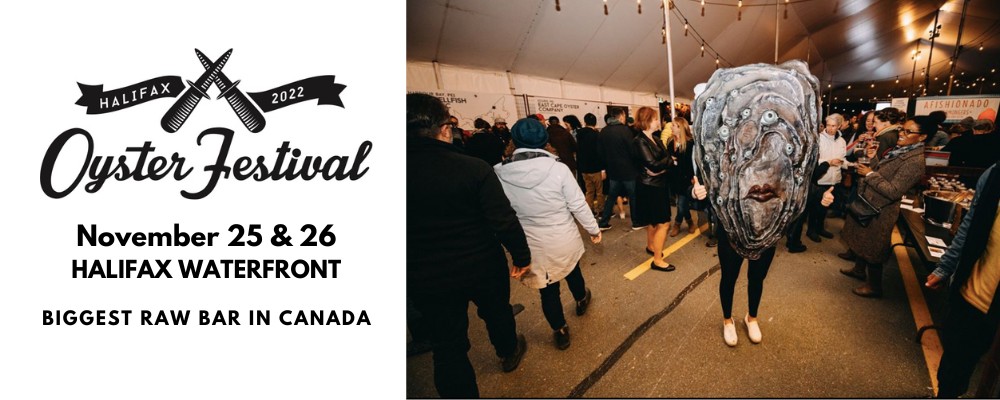 The Coast's 6th Annual
2022 Halifax Oyster Festival


RESCHEDULED DATES!
3 sessions: Fri Nov 25, 7-10pm, Sat Nov 26, 12-3pm, 7-10pm
allergy warning: shellfish on site
19+ after 9pm
THANK YOU FOR STICKING WITH US! RESCHEDULING TOOK AWHILE BUT WE ARE EXCITED TO BE BACK!
After a 2 year hiatus, we are looking to break into some of the world's best oysters and we hope you will join us.
——
Halifax Oyster Festival, founded in 2015, is Canada's biggest raw bar, serving a near 65,000 oysters from Nova Scotia, PEI, New Brunswick, and guest oysters from around the world. Home to PEARL, the world's most creepiest and saltiest oyster mascot.
This unique event brings festival attendees closer than ever to the ocean by providing a singular oyster experience here on the Halifax waterfront. Host of Nova Scotia's own Halifax Oyster Shucking Competition, Halifax Oyster Festival unites oyster lovers with oyster farmers and sparks bi-valve curiosity across all three festival sessions.

More information at oysterfest.ca